Celebrating 136 years as an ATL icon, World of Coca-Cola has unveiled two new additions to its Pop Culture Gallery that celebrate Coca-Cola's Real Magic brand philosophy and illustrate the lasting impact the brand has had on artists and cultures over the last century.
The "Magic Mural" installation exclusively features work created by female artists in addition to offering an augmented reality experience ­– both firsts for the must-see Atlanta attraction.
In the "Ghost Signs" installation, guests get a look inside one family's quest to revitalize hand-painted Coca-Cola signs around the South. Andy Thompson, was a sign painter for Coca-Cola, spending part of his 34-year career restoring more than 30 historic Coca-Cola ghost murals around the South (the "ghost" refers to the weathered, faded look of the unrestored murals). The Ghost Sign installation features a hand-painted recreation of an original Coca-Cola advertisement to pay tribute to the company's history of building close relationships with the communities it serves.
"Magic Mural" brings to life the Real Magic ad campaign by grouping the work of five female illustrators from around the globe who summon the positivity and optimism of physical human togetherness, showcasing their talent in a profession that traditionally included more men than women.
Click here to get your tickets to Atlanta's World of Coca-Cola!
The vibrant, larger-than-life mural spans more than 45 feet of wall space and features a creative collection of graphics and illustrations from Rosa Viktoria Ahlers, Xaveria Altena, Claire Isaur, Caroline Laguerre and Katie Smith.
Using the cameras on our mobile phones, guests can activate an augmented reality experience that brings the illustrations to life by simply scanning a QR code, making this new art installation totally digital and immersive!
The Pop Culture exhibit is dedicated to showcasing how fans have made Coca-Cola a paragon of popular culture, and past featured artists include Andy Warhol, Haddon Sundblom and Steve Penley. In addition to the new installations, guests can experience other new elements like "One Coke Away," which gives guests a glimpse into how the brand is represented in countries worldwide.
Other exhibits on offer at this must-see experience is the Taste It! exhibition, where you can sample Coca-Cola products from across the globe. Click here for more information on this super-fun exhibit, or click the link below to reserve your spot and skip the line at Atlanta's World of Coca-Cola.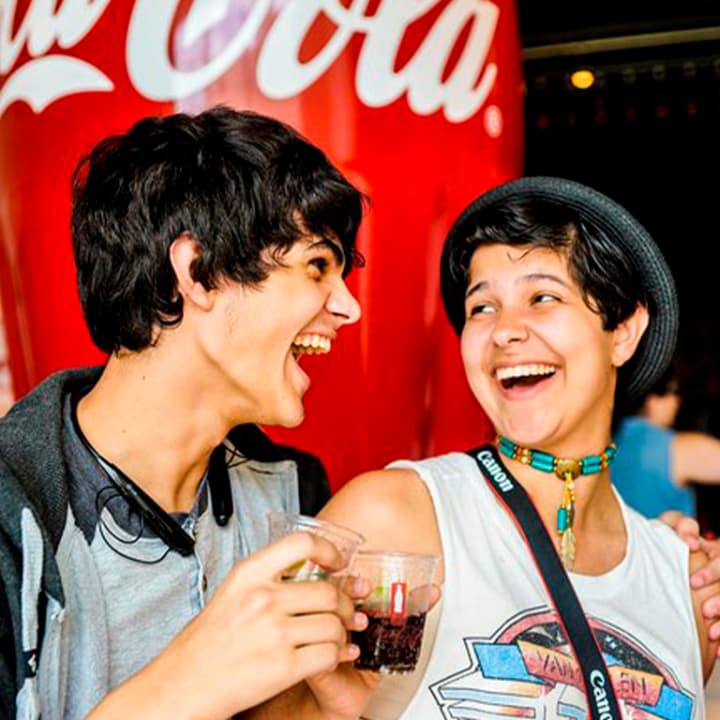 Skip-The-Line: World of Coca-Cola Admission Ticket
---