A show like none other has opened at Atlanta's Pullman Yards / Porter Hall (225 Rogers Street NE). The Empire Strips Back combines incredible burlesque performances with the world of Star Wars. Tickets to this beloved show are still available but going fast—get yours soon so you can sit as close as possible to the action!
The Empire Strips Back originated in Sydney, Australia in 2011. Since then it has traveled across the globe and is just coming off a fantastic West Coast run. The spaced-out striptease has visited San Francisco and Los Angeles, consistently selling out shows along the way.
At every stop of its tour, The Empire Strips Back has been getting rave reviews. Broadway World praised the show for "Skillfully melding elements of traditional striptease with a knowledge and deep affection of the Star Wars franchise." 
Ariana Bindman of SFGate described the San Francisco show as "One of the most memorable and impressive live performances [she'd] ever seen." Comedian Gabriel Iglesias even enjoyed himself at one of the LA performances!
The dancers are the stars of this production, but the wardrobe, sets, and props in The Empire Strips Back are also top-tier. Whether it's Luke Skywalker's speeder in a "sexy car wash," Leia's metal bikini, or Jabba the Hutt himself, everything onstage looks straight out of the latest Star Wars blockbuster.
The Empire Strips Back is playing now at Pullman Yards / Porter Hall (225 Rogers Street NE), but it'll be gone faster than you can say "Han shot first!" After several sold out runs across the country, tickets to this Atlanta run will likely go fast. So don't miss out and get yours soon!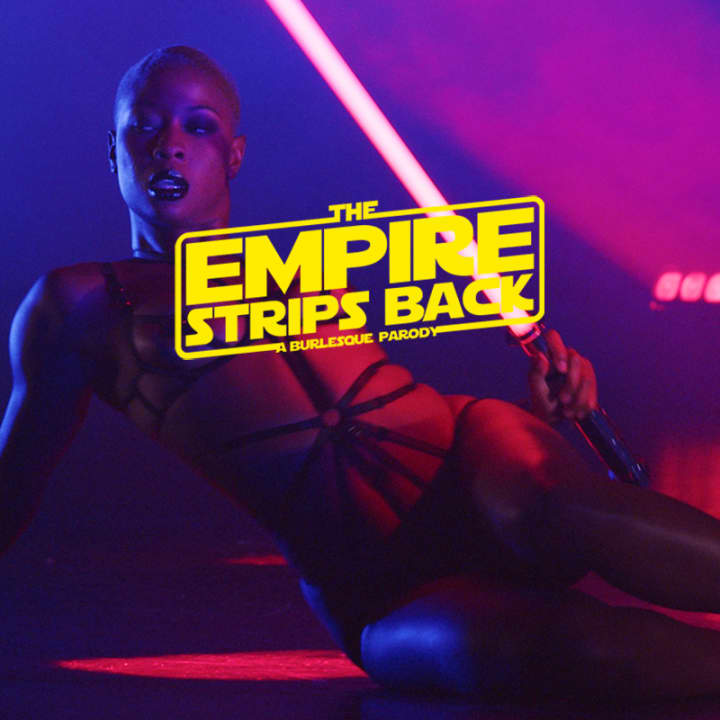 The Empire Strips Back: A Burlesque Parody
---