This multisensory exhibit highlighting Claude Monet's masterpieces is currently open in Atlanta, and
tickets are avaible!
A brand new experience by Exhibition Hub on Monet's most prized works is open in Atlanta. Claude Monet: The Immersive Experience comes after the company's many successful events, including the stunning Van Gogh exhibit that swooned NYC, Miami, and now the Big Peach. We're all excited by the arrival of Atlanta's Monet Exhibit, revealed to us in the fall.
Get tickets to the swoonworthy experience here!
Exhibition Hub's new Immersive Art Center (Doraville) will transform itself into a fully immersive Monet exhibit full of light and wonder where you'll witness Claude Monet's most impressive work fully envelop your environment as it takes over the walls. Expect breathtaking artwork from the impressionist painter, illustrated in 360-degree digital frescoes.
The exhibit had unanimous success in London, Barcelona and a number of other cities around the globe. And now, it is open in Atlanta, bringing with it the magic of Monet's brushstrokes. The immersive experience journeys through his most iconic bodies of work, like the famous "Water Lilies" or "Springtime" in a brand new way of experiencing art. Every detail comes to life in surprising ways, almost as if you've stepped into one of his paintings.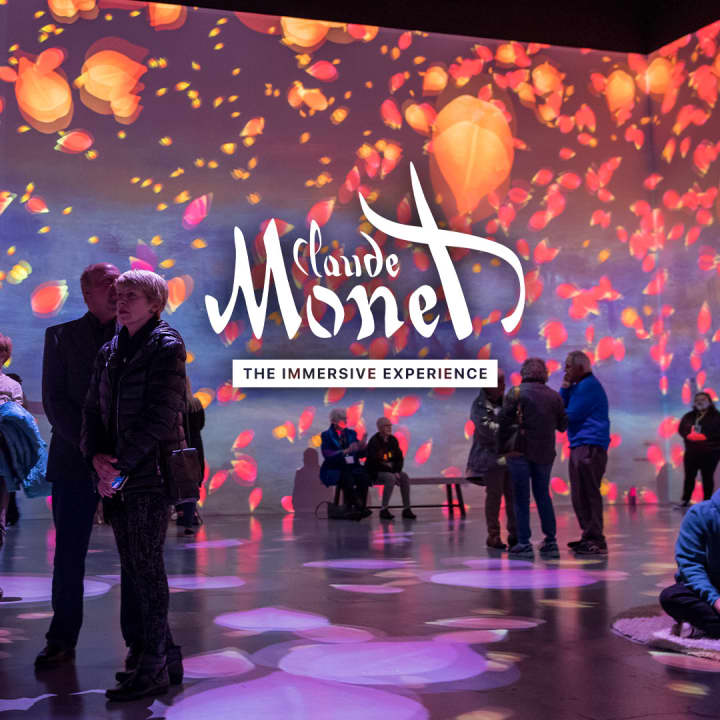 Monet: The Immersive Experience
---