Prepare for Van Gogh: The Immersive Experience with this incredible, interactive online studio!
Unless you've been living under a rock then you know that there's an awesome exhibition coming to Atlanta this month! Van Gogh: The Immersive Experience is set to transform the historic Pullman Yards into a magical exhibit, with some of the best insight on the iconic post-impressionist painter.
Artwork by Vincent Van Gogh will illuminate and transform the physical space into a fully immersive exhibit. You'll see the artist's work take over the walls and encompass your surroundings through the lenses of several dozen projectors, hyper-realistic VR headsets, or a mix of both! Luckily, you can get to know a lot about the artist before you even experience the exhibition!
Prepare for your visit with Van Gogh Studio, where you can learn more about the artist's work, life, and much more! Take a stroll through some of Vincent's most beloved places. The 360º panoramas, created from Van Gogh artworks will allow you to explore the surroundings and the environment of the artist, as if you're spending a day with him.
Walk the streets of Paris, or explore Arles with Van Gogh Studio.
You can spend an afternoon at the river side, or head to the city at night, all to the soothing sound of "Clair de lune" of Debussy while you're exploring the telling canvases. Make sure you take mental notes, as there's also a quiz to test your knowledge on all things Van Gogh! Compare your scores with whoever is joining you at Van Gogh: The Immersive Experience.
The young ones won't be left out either! Also available on the studio are templates for coloring, so the little one's can take on some of the most iconic artworks by Van Gogh in their own unique style. Although, coloring is great to eliminate stress so we're hoping all of you lucky art-lovers heading to Pullman Yards take advantage of those templates!
Book your tickets for Van Gogh: The Immersive Experience here!
Tickets for Van Gogh: The Immersive Experience are selling out fast. Make sure you book yours to avoid disappointment. Access to the Van Gogh Studio is exclusive for ticket holders to Van Gogh: The Immersive Experience.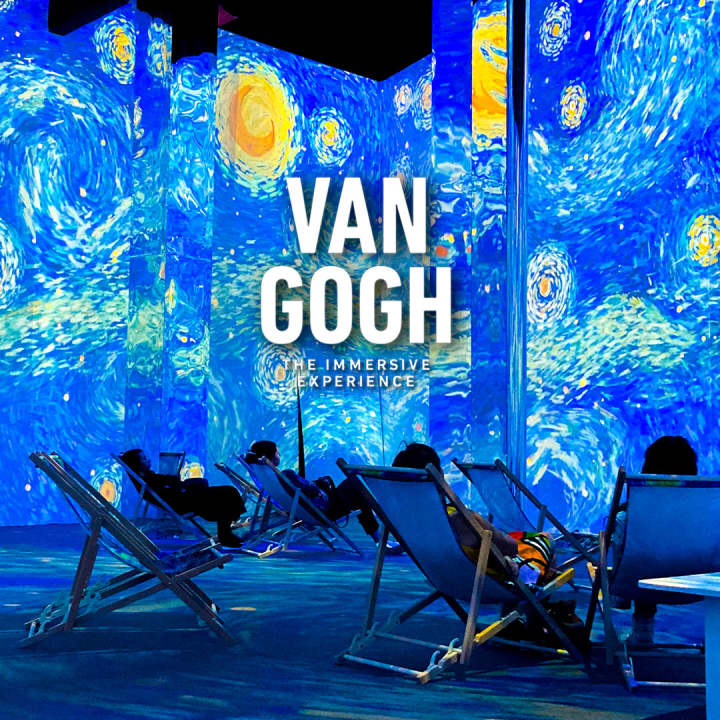 Van Gogh: The Immersive Experience
September 25, 2023 10:00 AM
From $29.90
---